I rarely ever get the chance to go out and buy Gundam models these days (there isn't a store within an hour of here), so my gunpla wish list is fulfilled REALLY slowly. I just got my 1/72 VF-25F model a few weeks ago, so at least some stuff is being crossed off the list. Anyway, here's my top 5 wanted gunpla.

1. HGUC 1/144 Sazabi
I have read reviews and examined pictures of this model, and it definitely seems like a better deal than the master grade. It is better proportioned, and is said to have sturdier joints. It is also the size of a 1/100, so it gets by my avoidance of 1/144 scale models. Definitely my number one choice at the moment.

2. MG 1/100 Wing Gundam Zero Custom
I'm ashamed of myself for STILL not having got this model. I was planning on getting it years ago to replaced my aging HG 1/100 Wing Zero Custom, but other models kept getting in front of my priority listing. Hopefully I'll have it soon.

3. 1/100 Gundam Astray Red Frame
I've been trying to focus on getting Master Grades, but plenty of HG's seem to be worth getting too. This one is a surprise because it is a no grade. I've heard tons of good things about it, and something that everybody seems to agree on is that its articulation is similar to that of a master grade. That's quality stuff. Definitely a must have.

4. MG 1/100 Unicorn Gundam Ver.Ka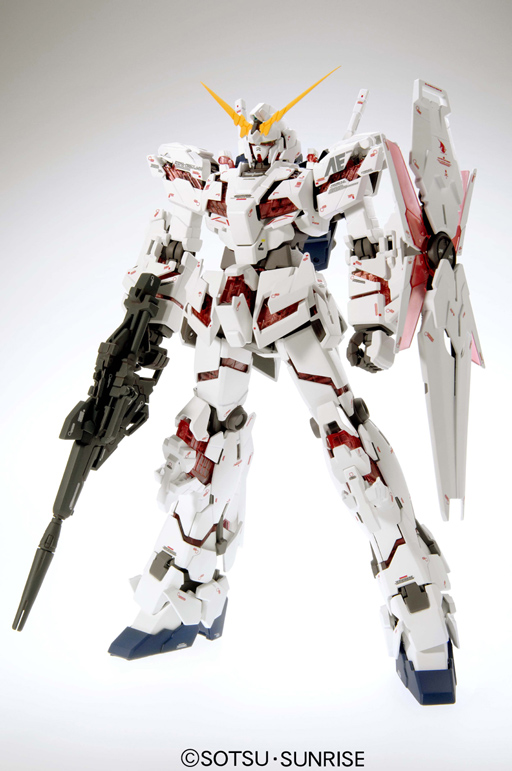 From what I can tell from the photos, this thing is bloody impressive, especially the destroy mode. It looks really standard when its in the "unicorn" mode, but when it opens up to reveal all those red parts, its totally eye-catching. It would be a great addition to my collection, especially for display purposes.

5. MG 1/100 RX-78-2 Gundam Ver. O.Y.W
I felt that I needed the original gundam in my collection, but I had a hard time deciding which one of the numerous master grades I would choose. Upon reading reviews, the One Year War version seemed to be the best. I personally like it for its unique coloring instead of its traditional anime colors.